50 Essential Mother Teenage Daughter Date Ideas in 2022
The adolescent stage of a growing-up child is like a transitional moment for him or her and it usually determines a lot about their future. Especially for the girl, while going through the hormonal and emotional changes at this point in her life, a mother would need some mother teenage daughter date ideas as activities to do with your teenager daughter for a quality time together.
The teenage girl child is like honey at this stage and she would begin to attract some 'guy' bees around her. As her mother, you'll have to help her stay focused on her purpose pursuit by giving some motivating words to her to keep alive her inspiring life dreams.
Sometimes, it seems like they could be difficult at this point in their lives, wanting to live a life of their own. The way out is not to be bossy or dictating, but to help her with her emotions with some mother teenage daughter date ideas. This is one of the ways on how to bond with your teenage daughter as a mother.
You'll find this mother teenage daughter date idea article interesting as it spells out diverse things to do at home and outdoor with a teenage daughter as well things to do in summer with a teenage daughter and any other season of the calendar.
Mother Teenage Daughter Date Ideas at Home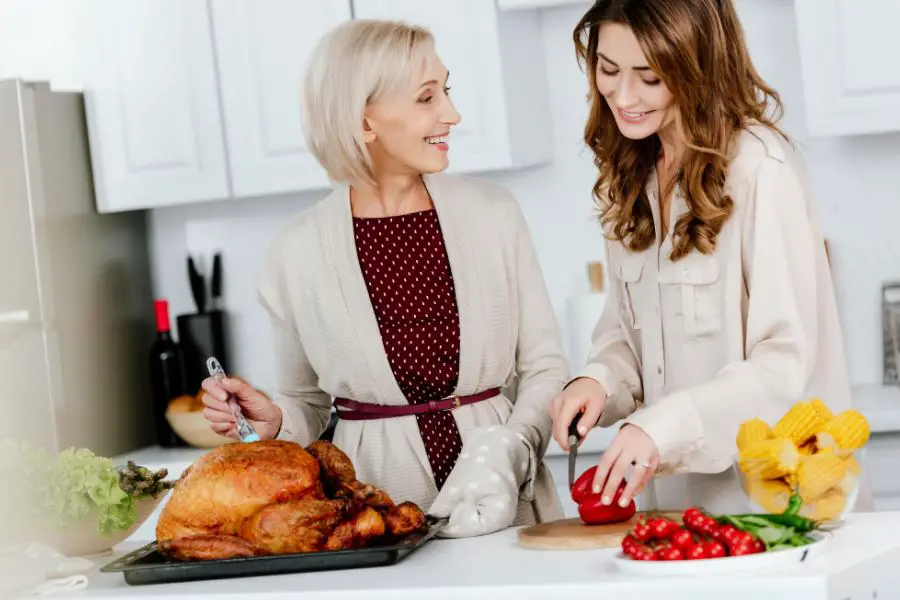 It could be quite easy to see through the boundary that you feel your daughter is beginning to put up. Likewise, if you're the daughter, and you feel like you're drawing away from your mother, these mother teenage daughter date ideas at home could be wonderful for the breakthrough into each other's hearts again like when you were younger.
Here are the mother teenage daughter date ideas to use on some mother and daughters day, which you could also use as a date night with daughter ideas for that special day with your daughter at home. #foryou&yourteen!
1. Cook or bake: The fun of cooking or baking together as females in the kitchen cannot be replaced with another activity. You could make this special date with your daughter one to remember for you both by trying out a new recipe in the kitchen. Two skills in the kitchen would result in a wonderful dish undoubtedly. A daughter likes to know mum's secret recipe too.
2. Readout your journals: The girl child feels closer to whom knows a secret about her that others don't. You can start by sharing your secrets out of your diary, and wait for her to read hers out too. By reacting with a non-judgmental reaction, you'll get your daughter's trust back and stronger at that.
3. Makeovers: The make-up kit is like an array of different art brushes and paints. It'll be fun to pose as artists and try making the best feature out of your faces by doing makeovers for each other in-turns.
4. Talk about favorite TV shows: Talking about one of those real, fictional TV shows or soap operas that gets her talking would be one of the ways to connect with your daughter. As you watch one with her or talk about it, you'll begin to familiarize yourself with what runs through her mind.
5. Board game: Games catch every player's attention and a board game would be a good idea for an indoor game you can play on your date with your daughter.
Please wait a minute! Apart from constantly publishing meaningful content here as the owner of this blog, I am also a fast-rising artiste who need your support by simply subscribing to my YouTube channel. Thank you so much.
6. Gardening: Tending to some flowers as you work around the chores in the house with your daughter is a great idea of a way to start the morning with her. You can also get talking about issues while being engaged in trimming some overgrown flowers.
7. Read together: Ask for a book that interests her and read it together. If it's a storybook or novel, you could get into the characters of the book by picking one each and read out in turns with appropriate gestures and tonal effects while displaying the character you represent.
8. Wish and prayer cards: Exchange some cards with each other by pouring out your hearts' desires for the other. It goes a long way to tell how much you love her and the expectations of the good things you wish for her.
9. Design the house: It's a time you could both unite your minds to put in some changes to the current layout of your home. A few changes from mother and daughter ideas would make it feel more like home to you both. Besides, you'll have fun cutting, painting, plastering, shifting, and doing all of those arrangements together.
10. Movie night: After a busy day out with your daughter or a fun date spent with her at home, a movie night will be one good way to wrap up the fun of the day with her. While seeing a movie together, you could both laugh and cry together, and let out some feminine emotions trapped deep there.
Fun Mother-Daughter Activities at Home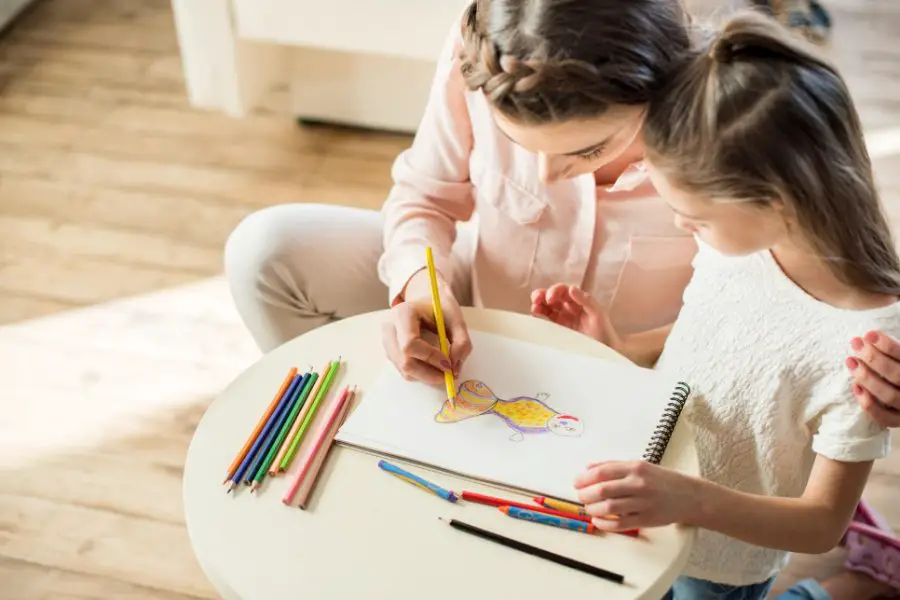 It's been a while you saw her smile with you and talk for long right? Well, pick this summer or any day or night she'll be home early. As you make plans to make her smile again and open up without a cajole with some fun mother-daughter activities at home.
They'll work just like some mother-daughter therapy activities as you apply them with love. You could involve her too in the planning through these mother teenage daughter date ideas.
11. Fun stories about school and work: Share some stories about your work, and listen to your daughter narrate how the school has been. As you laugh out the good and bad memories shared, you'll be relieving the pains felt from the bad ones and be taking advantage of the relief of the good memories, while strengthening yourselves for more to come.
12. Morning jog or exercise: One very amusing thing to see in the neighborhood in the morning would be the view of a mother and her daughter taking a jog around the neighborhood. While having fun with your girl, you're also keeping fit.
13. Exchange gifts: Buy a gift that you think she had always craved and make the day surprising for her as she unwraps the parcel you gave her. The daughter should also do likewise; you never can say your mum has had all she wanted to have you know. Get her something to make her feel young too!
14. Make jokes together: You may not be good at making amazing jokes, but you sure can laugh at the ones you share on this day spent with each other with the mind to have fun on this day.
15. Cookies and fruit juice: Make some cookies together and blend some fruits. While eating and drinking together, you could make some splash across each other's faces for fun.
16. Snapshots/throwback pictures/photoshoots: Take different postures around the house and make some snapshots for yourselves. You could also post them on your social media and make hashtags of your date day with your mother. This could be a really good time to also look through some old pictures and have some throwback displays too, comparing the old and current posts.
17: see a play or musical: Right there at home, you could tune in to one of your favorite musical TV programs and sing or dance along. While you could also stage a play for two in the house.
18. Bookstore date: Visit a bookstore and get right back home to read together. Looking through any store together is a way to realize what common and different interests you have and to appreciate each other.
19. Games night: Yes, you could pick some games and set out to exhaust yourselves on playing them. After which the winner could get a special dish for the other person. . It could be an opportunity to teach yourself new games tricks too.
20. Science project: So, your daughter seems to have been going through a lot in school, but you could help with her science project and still achieve having a date with her at home as well. Every girl is proud of the mother who can do almost anything, including doing her science project with her. They like to see their moms as their heroines.
Mommy Daughter Date Ideas Toddler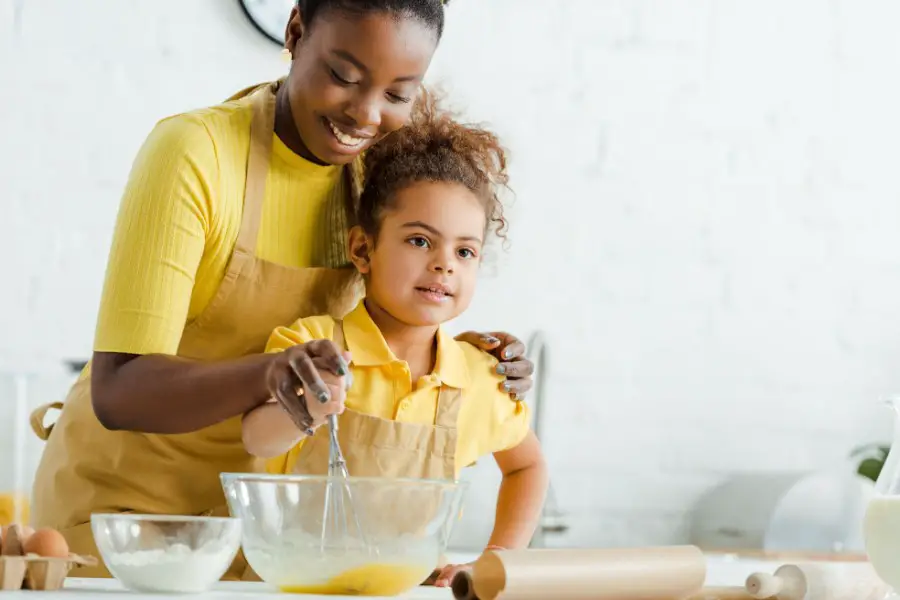 Thoughts like the things to do with tween daughter as she clocks another year again remind you that your baby girl is growing from being once totally juvenile to being an adult. However, you still want to spend some quality time with your sweet girl and show her that mom loves her with these mommy daughter date ideas toddler. Of the series of mother teenage daughter date ideas, these are for the mum and her baby girl looking for some mommy-daughter date ideas toddler!
21. Art store: Get to the art store with your toddler daughter and buy her some art materials to paint with at home with you. Get some colored paper, crayons, paints, brush, pencils, drawing books, and so on.
22. Mother-daughter crafts ideas: Share some craft ideas. You could browse for some and let her share her knowledge of art from school. Give her some touch-ups and do come craftwork together. you could buy some toy puzzles also to work on together at home
23. Amusement parks: Amusement parks go for what it means. Go see some entertaining things together and get on some of those roller coasters together and have fun! I can imagine the delight of feeling young again as a woman when doing these kinds of stuff with your daughter.
24. Make a mud house/snow characters: Get out into the snow and make some funny characters. Throw some snowballs at each other and when it's not snowing, get into the backyard, and make some shapes or figures with mud.
25. Dress up: Girls like beauty pageants, so you could organize one at home. Dress up your girl and make her feel special. You could take her out in a really beautiful and confident outfit too. You could also organize a dressing competition between you both, like saying; 'the first to dress up in a selected number of minutes.' You'll get to also see what creativity your daughter has when it comes to fashion sense.
26. Adopt a pet: Pets make children feel like their friends, so if you want to get closer to your daughter, you should like her pet. In case of the absence of one in the house, you can ask for her favorite pet and go to a pet store to adopt one. Make her feel good with her choice and show your interest and likeness for her chosen pet.
27. Balloon fight: Blowing up some balloons wouldn't be bad either for a date with your toddler daughter. Buy some from a store nearby, pump airs in them together, and take turns in throwing them around in the air. You could throw them at each other and watch the fun of making them burst out.
28. Animals shelter or poultry: A visit to the animal shelter could be educative. Spending time out with your daughter by visiting the poultry to watch birds or the animal shelter would help her see some practical about what she's been taught about animals. You could visit the zoo also, it can be fascinating for a child.
29. Take a class together: There's a similar curiosity in your minds that would be satisfied as you have fun taking a class together. It could be a cooking class, dance, painting, singing or even piano lesson. Sometimes, you might have to keep this up for a week, that would give you a steady date with your daughter for weeks.
30. Go for her school programs: One of the things that makes a girl child proud is having to tell her friends how much her mum cares enough to even leave her job and attend her school programs. Programs like the Parent-Teacher Association meetings, musical/drama nights, science or art exhibition, and others. You should be there for your daughter.
Mother-Daughter Day Trips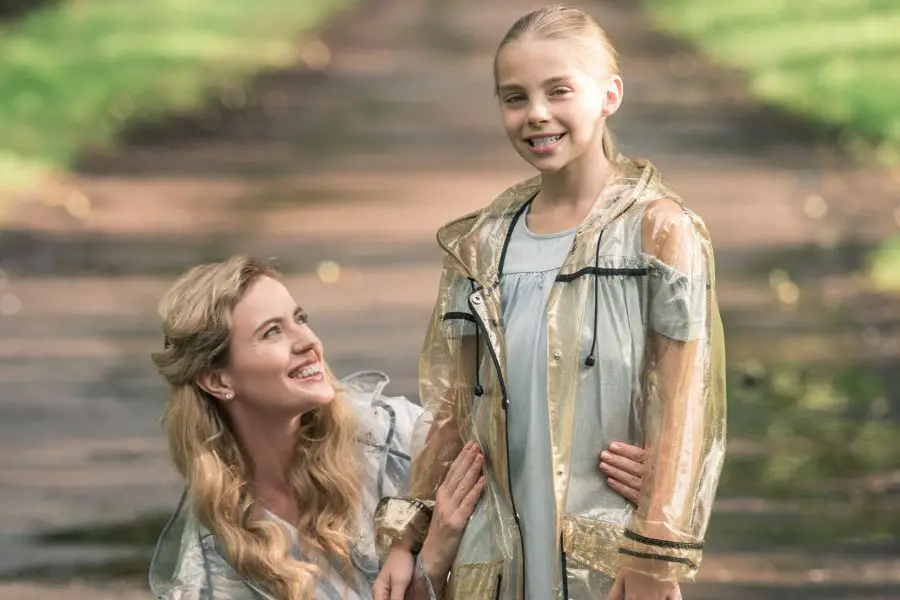 Mother-daughter day trips should be memorable. The way to achieve this is to glean from some of these mother teenage daughter date ideas and use them as guides for your celebration in this mother-daughter day trip you're about to go for.
Wherever you choose to spend the day, these mother teenage daughter date ideas will suit the occasion of the day, as you both make treasured and cherished memories and stronger bonds together.
31. Snowboarding/skating: Snowboarding is a fun thing to do with your daughter on a mother daughter's day. Take a trip outside the house and do the unusual. Take with you your safety kits for protection while having fun to have a fulfilling time doing what you love doing.
32. Farm or ranch visit: The ranch consists of what your daughter has been unfamiliar with. But with a surprise visit to the ranch, you'll awaken some curiosity in her and help her familiarize with something outside of the usual boxed-like life that teenagers like to think they are made to deal with.
33. Hiking/go on a walk: You could go on a walk with your princess around the neighborhood or just drive somewhere far and get off to walk some places on foot, while seeing interesting places, entering stores, admiring stuff and structures around.
34. Get a mani-pedi together on your trip: Doing some manicure and pedicure together would also be good for a day out with your baby girl. Visit a beauty shop also and make some nice hairstyles.
35. Sightseeing: There are new and fascinating places whether around your neighborhood or someplace far. Pick some for your trip together and go for that long-desired fun-filled sightseeing. Don't forget to take pictures at some very beautiful and specific sites to upload keep for memory later.
36. Shopping spree: Just before returning home after the trip, you should not forget there are some new designs you might want to get for your closet. Visit a store and shop for accessories, wears, and some new makeup kits.
37. The gallery: While on the trip, go into a gallery and admire some artworks. Get to learn about them, the artists, and the other things related. You could also visit a dance or music studio to see how things run there.
38. Aquarium: You could watch the sea life forms by going to an aquarium to get a view of it. You'll be amazed at how much watching sea life could be captivating.
39. Car rides: Take a car ride together to any destination of your choice. While having fun through the road trip. Road trips relax some bottled up tensions sometimes, you'll just be able to let out some air and let in fresh ones.
40. Therapy together: You could go out of the box of just talking to each other at home by visiting a therapist as therapy would help you know more on how to open up to each other. By the time you're back home, you'll have had a wonderful trip out capped with a relaxing therapy session.
Mother Daughter Party Ideas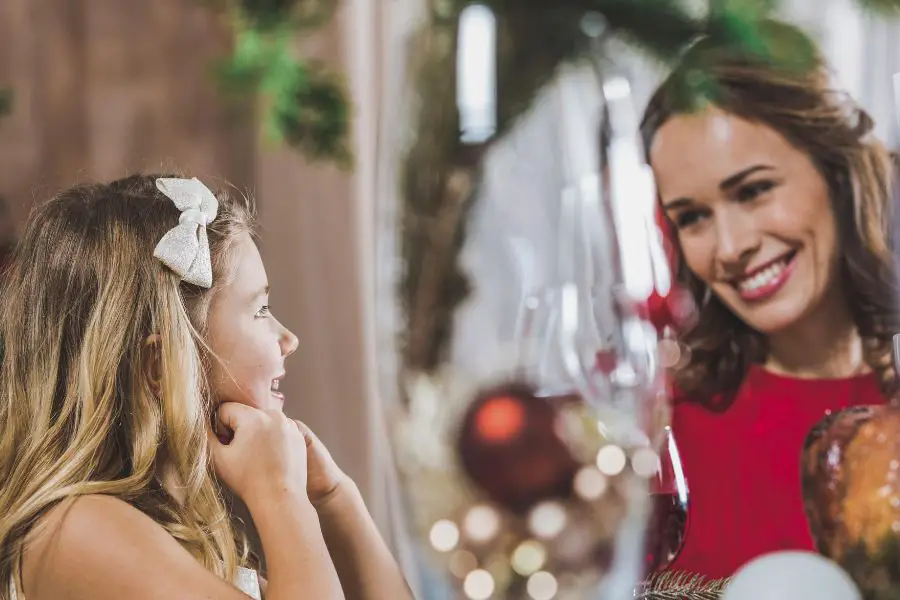 You could throw some activities with your teenage siblings and ask your mum to join as you help her connect with you and your siblings deeper than it has been before. Also, being the mother, you are really at the right place searching out for mother-daughter teenage daughter date ideas to be used as some mother-daughter slumber party ideas. Some awesome mother-daughter party ideas await you below!
41. Spa night: Having a spa night date with your daughter is the way to relax after a fun-filled party with her in the day. While having the massage at your favorite health resort, you can make a really interesting conversation.
42. Pillow fight at slumber party: Pick a night for a mother-daughter slumber party and plan activities like pillow fight amidst other things, and I'll suggest you pick her room for proximity's sake.
43. A road trip: How does a road trip match a party idea? Well, it could if you stop and do fun things at selected places while on the road trip. Sightseeing, shopping, and other pieces of stuff could be done while being on the road trip party with your daughter.
44. Cinema/popcorn night: Visit a cinema, see a movie, or organize a popcorn night for a movie marathon with your daughter. Exhaust yourselves with interesting movies for some hours longer than you sat together to do before.
45. Ice cream date: For hot days, taking ice-creams together wouldn't be a bad idea. After eating your favorite dishes for the day, you could take walk with your daughter to the ice cream shop and have your favorite flavors of ice cream as a top-up.
46. Go somewhere new: Going somewhere new and trying something new can be fun. Such are; fishing, piano lessons or violin lessons, and dance classes.
47. Beach party: Get some beach wears and plan for a beach party. Pack your food, snacks and get your sunglasses for your beach party. Have time to talk, play games, sunbathe, ride a horse, and play around the sea banks.
48: Pool race: Get some swimsuits ready and plan to take your daughter out for a pool party. Swim, gist, play, dance, take pictures, and make her feel loved by you. She needs it more from you than from a guy at this stage of her life.
49. Dance party: For a girl, her mother can never be a bad dancer no matter how much of a not so good dancer you are. The same goes for you because your daughter's dance steps should make the most sense to you. Besides, dancing is relaxing and fun.
50. Picnic: Organize a picnic for you and your daughter for a memorable time out. Take a picture while having some amazing moments with your girl in a place quiet and serene for a picnic. Select some fun games to play and other activities to engage in while having this outdoor party.
Between keeping the school activities, work, and family maintenance, it's always hard to think of bringing some mother-daughter activities into the core of any day's to-do-list.
However, to keep the bond strong with your teenage girl, these mother teenage daughter date ideas will keep the relationship as fresh as ever.
Do you have any questions? Leave it in the comment section. Also, don't forget to share this with family and friends on your social media.