100 Life-changing Proverbs 31 Woman Quotes (2022)
A woman is a great blessing from God brought into the picture by God to bring peace and solitude into the world of man. There's a particular level of satisfaction that is not obtainable elsewhere except in her. Proverbs 31 woman quotes is a vivid picture of what an ideal woman should be.
Proverbs 31 woman quotes will help every woman to awake to the duties every woman is called unto. A woman is not just ordained to be a bed entity, a washing machine, a cook, or a children manufacturer. She's made for more than society and culture have offered her.
A popular saying "when the purpose of a thing is not known abuse of it is inevitable." Every woman who doesn't know why she's made will under-live her potential and lead all her life for an inferior purpose.
A woman is not an inferior creature meant to be suppressed and undermined as many thought. She's a refined creature of God designed for a unique purpose which without her cannot be delivered.
God designed a woman for a special purpose. I'm sure you'll love to peep into Proverbs 31 woman quotes to help you live up to the standard and help other women around you live correctly.
Characteristics of a Proverbs 31 Woman Quotes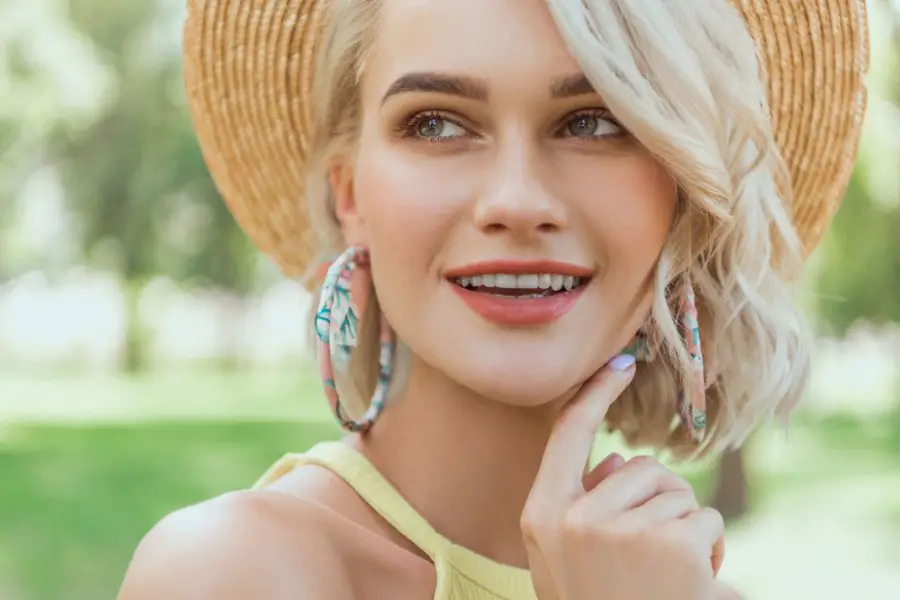 The quality of a thing is known by the features it displays. When you want to know the content of a thing, you examine the characteristics features it displays. Characteristics of a Proverbs 31 woman quotes give the exact nature of what a virtuous woman should be.
Proverbs 31 woman quotes exemplify the vivid characters exhibited by such a woman. Below are the characteristics of a proverbs 31 woman quotes to help every woman rise to her duty.
1. A proverbs 31 woman is a wife of noble character who cannot be seen everywhere like common items on the streets.
2. She is a priceless being who is worth more than rubies as the bible describes her. The reason for this priceless title she earns is a result of unique characteristics she possesses among other women.
3. She's a faithful woman who can be trusted by her husband. Honesty, transparency, and integrity are cheaply affordable by her. She's very trustworthy.
4. She's a diligent woman who will greatly enrich her hubby's palaces through legitimate and profitable enterprises.
5. She's a woman who understands reverence and honor. She feeds her husband with honor and respect like daily food.
Please wait a minute! Apart from constantly publishing meaningful content here as the owner of this blog, I am also a fast-rising artiste who need your support by simply subscribing to my YouTube channel. Thank you so much.
6. She brings her husband good, not harm, all the days of her existence. Her husband is very secured and protected in her love without any sense of insecurity and intimidation.
7. She is a very diligent, energetic, and enthusiastic woman with very special abilities to carry out the roles expected of her.
8. She's a hard worker who works with her own hands and mind to bring wealth to the table in order to enrich her home.
9. She is a very intelligent being who makes sure her enterprise is profitable to multiply her wealth and fortunes.
10. She's a lamp of her world who burns without weariness till her world is lighted up. Whenever she appears, light appears.
11. She's a well well-rounded woman who knows at least little about everything to increase her profitability. She's very vast and unlimited.
12. She's a woman with busy hands doing all manners of legal and profitable business to save her home from financial stress.
13. She's a charitable woman who extends a helping hand to the poor and needy within her reach. This disposition attracts God's favor on her.
14. She's a cheerful giver who gives to the poor and accommodates the needy around her.
15. She has no fear of wants for her household because she's long-sighted enough to prepare for days of need.
16. Her bosom is a covering both for her husband and for everyone connected to her. The heat of her body is a healing balm to her husband.
17. She's a very classy woman who prepares her home neatly and makes her bedspread appealing to her husband.
18. She dresses in beautiful attire which makes her very inviting to her husband.
19. The fame of Her husband is traceable to her. The virtues she exhibits has given her husband a noble seat among the kings of the earth.
20. Her husband calls her blessed because she's an embodiment of excellence and perfection of beauty. Indeed, her price is fast above rubies.
Proverbs 31 Woman Quotes and Sayings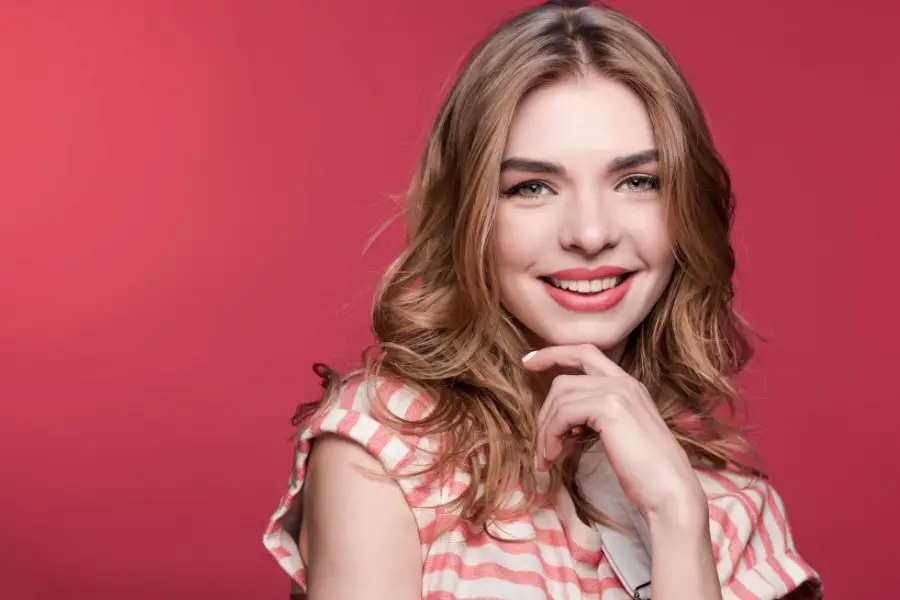 Proverbs 31 woman's virtues are very obtainable and can be possessed by every woman who is willing to learn and grow to exhibit a perfect attitude that befits her gender.
What you say determines what you see. Our sayings influence our experiences. Proverbs 31 woman quotes and sayings will change your sayings which will consequently give you a new experience.
If a thing is desired, it's possible and obtainable. Proverbs 31 woman quotes and sayings enlighten on the kind of speeches that will help every woman believes that Proverbs 31 woman quotes are not a fiction but a possibility.
I have helped you structure some speeches in a personalized tone to help you form the right speeches that will help you rise up to the standard that is expected of you. Declare them with faith, and you'll see yourself walk in them.
21. I'm a woman, a tree of blessing whose fruits nourishes everyone who eats of me.
22. I'm a medicine who heals everyone that administers me according to the given prescription.
23. I'm a helper to everyone who treats me with honor and dignity. I'm a helper, I'm not a problem.
24. A woman is a multiplier of goodness and peace in the palaces of her king. She's culminant of peace and goodness.
25. I'm a woman, a joy bringer, and the excitement of home and the world of man. Until I'm in a place, joy is not complete.
26. My personality is the pride of my king and kids whom they cannot do without. I'm needed all the time.
27. I'm a desire of kings and princes, with whom they cannot do without. If they don't have me, they are not complete.
28. I possess virtues that make me the envy of nations and the power of kingdoms. I'm invested with strength and special abilities. I may not look it, yet I am.
29. I'm indispensable and dependable. Everyone needs me to survive and thrive. I add salt to the soup of every man
30. I'm a woman, I'm a rose. I beautify palaces and decorate kingdoms. Without me, the beauty of the world cannot be made perfect. I bring honey to the world of my man.
31. I'm a capable woman, anything you give me, I multiply for you. If you give me a house, I give you a home. If you give me money, I give you wealth. If you give me a peace I give you heaven. if you give me a vision, I give you destiny.
32. I'm a peacemaker, I create peace, I'm not a troublemaker. I'm intelligent enough to pacify anger and enthrone peace.
33. I possess passion and intelligence to drive every course to fruition. There's no abandoned project with me.
34. I'm very creative and innovative. If you tell me about that project, I will tell you how to do it. If you conceive it, I will help you do it.
35. I was made to be a blessing and not a burden. Having me is a favor that shields every man from migraines of life. I'm the true favor from God to every man who understands my essence.
36. I'm an object of significance and relevance that cannot be neglected. If you recognize me, I will make you recognizable among the nobles. To neglect me is to neglect honor.
37. No man is complete without my input. I'm the completion of man on earth. I'm the only one that can offer you what your influence and affluence cannot give you. I'm bigger than material things.
38. There can be no continuity of the human race without me. I'm the mother of kings, governors, and emperors of the earth. I give birth to greatness as my offspring. I'm not ordinary.
39. My identity is unique and incontestable. I'm the feeder of nations and a nurturer of the world. I'm fed to feed the nation. I add value to my world.
40. When you hear of me, what comes to your mind? Take the right knowledge of me, I'm a woman. I'm made for more. If you want more out of life, just acquire me and you'll get more.
Virtuous Woman Quotes Seasoned with Grace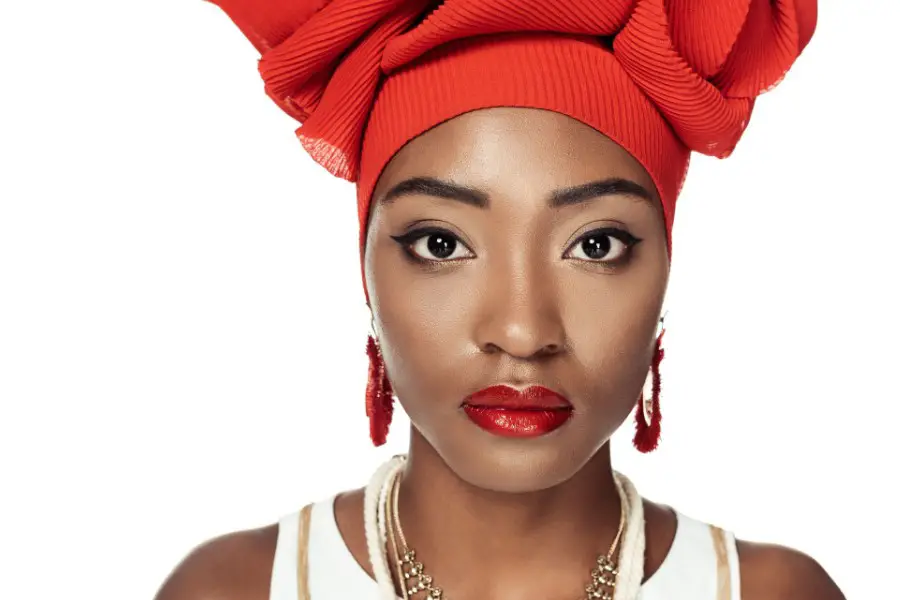 Grace is an unmerited favor from God which gives out of His benevolence for the benefits of man He has created. The grace of God is the vantage from which God relates to the man He has created. Proverbs 31 Woman Quotes is the epitome of this grace.
Bible says, "whosoever finds a wife, finds a good thing and obtains favor from God." When God wants to compensate the labor of a man or wants to show a man His mercy, He blesses Him with a woman who is seasoned with grace. Virtuous woman quotes seasoned with grace will give you a recipe of what it looks like.
41. A virtuous woman uses her lips to bless her home with the blessings she has received from God. Curses are far from her lips.
42. She's an epitome of Grace who shows the excellency of the glory of God by the kind of life she lives.
43. What the Holy Spirit is to the church is what she is to her husband. She's so important so much that, the Bible uses her as a figurative object to describe the relationship between God and man.
44. A woman of grace comforts, encourages, and stands by her husband both when things are fine and when things are not. She's not a fair-weathered friend but an all-time supporter.
45. Grace she carries makes her become the best thing that will ever happen to her man. Her husband is always elated at the thoughts of her.
46. She is the teacher of her home who teaches her kids the way they should go so that they can deal wisely in the affairs of life. The ways of her children are sure and steadfast.
47. She is a prayer warrior who defends her home in the spirit and secures advantage in her direction. Her home is forbidden for the activities of the devil.
48. A woman who is the season with grace is prophetic in nature. She foresees things ahead of time and makes adequate preparation for it. She is never taken unawares.
49. Her bended knees are where she secures conquest on behalf of her home and all her affairs. Everything works when she goes on her knees.
50. A woman of Grace sings melodiously to God and to her husband to bring relief and tranquility to her home. Her songs increase the activities of heavens in her home.
51. The Grace on her lips makes her quicken the hope of her husband when he's down and out of strength to forge ahead.
52. She's an entity of strength and courage who is devoted to bringing fervor to initiate her man into relevant action. Her husband is never without courage for adventures.
53. She's a woman of soft speech who is skilled enough to communicate anger in a soft tone without rudeness. She can be very angry and yet smiling.
54. She's trained to accept wrongs even when she's right for the sake of peace and love to reign in her home. What a great woman!
55. She possesses an advanced shock absorber which makes things not to catch unawares. She possesses emotional intelligence to handle matters without losing control of her temper.
56. She's soft yet very strong. A being with multitasking ability to manage several affairs all at the same time.
57. Who can find a virtuous woman? You cannot be rich enough to find one if God hasn't shown you grace. She's not obtained by wealth, she's obtained by favor.
58. She sleeps to refresh her body yet very watchful. She cannot be so sleepy to be deaf to the cry of her kids. What a watchful and caring woman!
59. She's a crown to her husband Indeed. Her presence is heaven to him. She's the backbone of her king.
60. Virtuous woman; what's her name? Grace, peace, joy, favor, wealth, abundance, and glory. Do you have one in your life? Get one, and you'll be happy you do!
The Biblical Definition of a Virtuous Woman Quotes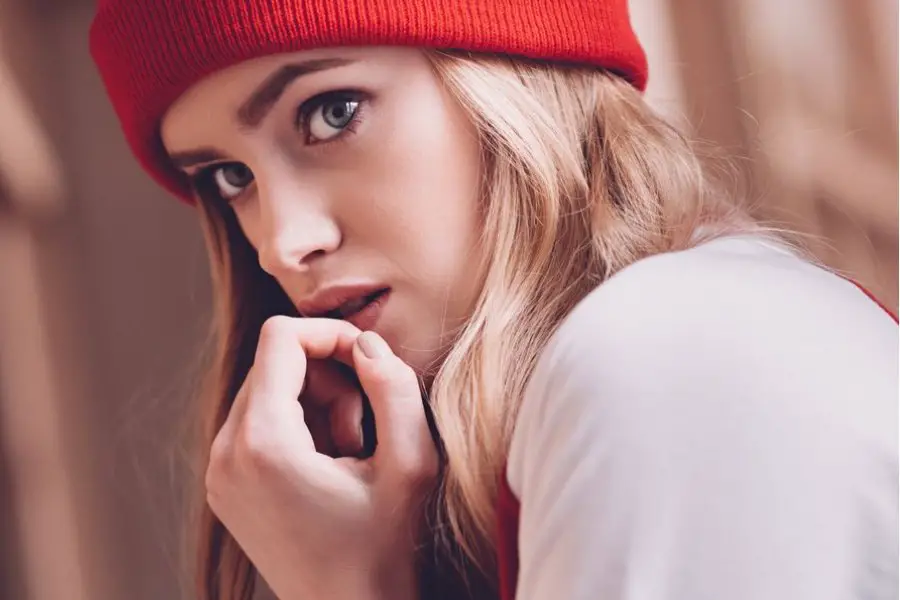 A virtuous woman is an ideal woman with a unique character that makes her command attention and dignity where she is found. It is a template of a good wife, a perfect mother in the context of the Bible.
She's an industrious housewife, a mother, a skilled businesswoman, a profitable trader, a prudent instructor (teacher), and a generous mother. This exemplifies the biblical definition of a virtuous woman quotes.
In the context of a proverbs 31 woman quotes contains the distinguishing features of the biblical definition of a virtuous quotes also. You're in to have a glance at them at the tips of your fingers.
61. A virtuous woman is not obtainable everywhere in the world. This is because it takes more than being beautiful to be called a virtuous woman.
62. Beauty doesn't make a virtuous woman. It's both combination of excelling character and attractive beauty to be a virtuous woman.
63. A virtuous woman is not indolent, she doesn't nag and does not lack discernment. No man can live with a nagging woman.
64. Every man desires to have a woman in their lives but many of them go after women for wrong reasons. Virtuous is what is worth pursuing in a woman, because, this is the only thing that lasts.
65. She is an object of praise to her husband and kids. The world may not appreciate such, but a biblical woman is honored by the Lord.
66. Without a virtuous woman, our society will breed rebellious and wayward children because they lack a biblical mother who guides them at home. Lack of a virtuous is a disaster.
67. Virtuous women are beautiful, dependable, caring, honest, and loving. They are easily content with what they have, and this should be the prototype of women that all men should seek.
68. A virtuous woman isn't ruled by the whims of the world. She passionately chases after her God to know Him and teach her children God's way.
69. A virtuous woman cannot be easily captured by men on the display of wealth a man possesses, a man has to seek God to have access to her heart.
70. Nothing is as beautiful as a woman who is courageous, strong, and enthusiastic because of who she is in Christ. Her sense of identity in Christ makes her transcend intimidation.
71. She's a complete woman who has everything her husband needs. She does good to him only, without a mixture of harm.
72. She's not quarrelsome. Bible says It is better to live on a corner of the housetop than in a house in company with a quarrelsome woman. She's a partner, not a fighter.
73. She doesn't act shamelessly. She is shy yet very bold. She's a woman of shamefacedness as expected of godly women.
74. She spends money very wisely with an investment mentality. She's a manager of great resources.
75. She is too wise to accommodate inappropriateness and she seeks the opinion of her husband when making decisions regarding finances.
76. She is not idle in the deployment of her homily and financial duty. This makes her dependable.
77. As much as her husband wins the bread of the family, she also wins more than bread and extends her winning to nations. She doesn't allow her gender to limit her.
78. She's an instructor to younger women on the ways of the Lord and a good attitude to help them be good wives and mothers at home.
79. Her virtues command the blessings of her children and the praise of her husband every time.
80. She is very submissive to her husband. She decked herself in modest apparel. She sustains an understanding that true beauty comes from within.
How to Find a Proverbs 31 Woman Quotes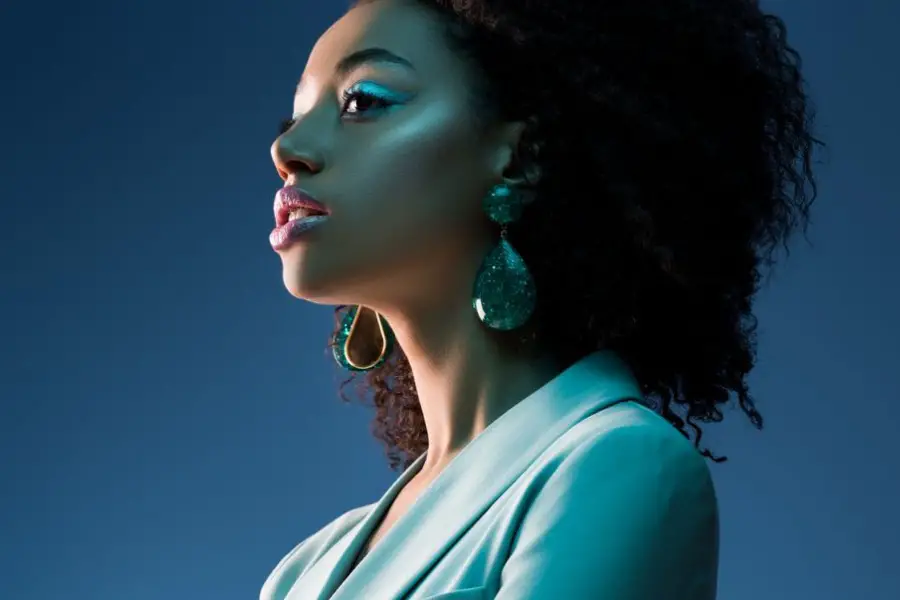 A woman is to be found by a man, she's not to find a man. This finding is not about standing at the grocery or mall, or by looking around to see one. Bible says, "Whoso findeth a wife findeth a good thing, and obtaineth favor of the LORD" (Proverbs 18: 22). How to find a proverbs 31 woman quotes is a practical way to make you find one.
Proverbs 31 Woman Quotes is intended to give you an insight into what a woman should be and how to get in touch with one. How to find a Proverbs 31 woman quotes is now at your disposal to be a guide to your search and eventually give a good catch in the world of women.
81. A proverbs 31 woman is worth seeking because she possesses the qualities no other woman on earth possesses. She's not just a casual personality but a special individual. Virtues command favor. A woman who has it cannot be void of favor in her life.
82. She's invested with special abilities that make her complete and fulfilled. Everyone seeks to have something to do with her because of what she represents.
83. The search for her is not done by looking around in grocery, worship places, parks, or recreation centers. The search for her is done by looking unto the Lord. Bible says a prudent woman is from the Lord. It's evident, only God can give it.
84. Anyone who desires to get hooked up to a virtuous woman will need to be close to God. It takes God to unlock her heart to a man. The searching is done by looking up to God, not looking around to see who is available. She loves and fears God with all her heart and soul.
85. The virtues of a woman are God's investment in her. This is the reason God must be consulted to be able to get blessed with one. Her submission to God makes her unable to make decisions without consulting God. She is prudent, she knows God's Word, she teaches her children, and gives good counsel.
86. Anyone who seeks a virtuous woman must of necessity prepares himself to be of quality that matches up with what he's looking for. It's not balanced, looking for the best of all women if you're not the best of all men. Strive to be what you're looking for, and it will magnetize in your direction.
87. A purpose-driven man attracts the attention of a virtuous woman. Without leading a purpose-driven life, the search for a virtuous will be futile. A man who seeks a virtuous woman must have discovered his purpose and striving towards accomplishing it.
88. A virtuous woman is attracted by an intelligent man. A man must develop his intellectual prowess to make sense in the sight of any virtuous woman. Women are moved by what they hear, your communication must be intelligent enough to attract their attention.
89. The ear of a woman is a doorway to her heart. A woman whose ears you have not gained, her heart you cannot have. What you say to her tells a lot if she'll give you the audience or not. A virtuous woman responds to the right words from an intelligent mind.
90. Finding a virtuous woman is not impossible though may not be cheap. We're in such an era where people fake everything. A deceiver can appear true to an under-enlightened mind. if your discernment is not exercised, being deceived is inevitable.
91. A virtuous woman is not known by a multitude of words but in the expression of wisdom coated words. She opens her mouth with carefulness to utter things that are right and excellent.
92. She dresses beautifully yet in sophisticated simplicity. She doesn't dress to slay, rather, she dresses for glory. She doesn't break her bank account all in the name of wears, she dresses within her means.
93. A virtuous woman is not clamorous. She's not dependent on the income of any man. She works with her own hands to make all she needs available on her table, with no dependent mentality.
94. She is known for her concerted diligence on her works. She's neither mentally lazy nor idle in the works of her hands. This exhibition makes kings come for her both from far and near.
95. A virtuous woman prioritizes things correctly. Her value system is very compelling and appealing. She places priorities on the right things. She is too intelligent to chase after a mirage, she pursues concrete things that last.
96. She is a wellspring of honor, respect, and courtesy. She doesn't come into the matters to which she's not invited. In her quietness, lies her strength. She opens her mouth with wisdom, and instructions of kindness are on her lips.
97. Virtues and dignity are common commodities in her custody. If you don't have sound values, you cannot secure space around her.
98. This kind of woman is in the highest demand in every palace and office. A woman who has invested in herself with virtues and character will be invited to the seat of honor by kings and princes of the earth.
99. A virtuous woman is a woman of faith who believes in God and carries a possibility mentality. She's very daring and adventurous. With her nothing is impossible.
100. She doesn't murmur about her duties. She does all she is involved with joy and with expectations of a good end. Joy powers her to do the incredible.
101. Virtues are priceless and it's in high demand in our society. Blessed is every woman who has it in abundance to command the attention of kings and emperors of the earth.
To cap it all, everything in our society is falling apart because good virtues are lacking. Women are the trainers and mentors of homes and communities. When they're lacking in their duties, homes, and communities suffer.
Proverbs 31 Woman Quotes has been able to educate you thoroughly on the virtues every woman must cultivate to be able to do well in their functional roles in society.
Do not just read this post, but also ensure that you put them into practice as laid out. More importantly, do not forget to leave a comment and share it with families and friends around you.