25 Tips on How to Lead Intercessory Prayer in Church [2022]
Prayer is the culture of the saints. Everyone who is connected to God must pray. This is because our relationship with invisible God depends largely on prayer.
God doesn't only want you to pray for yourself, He also wants you to pray for others both in your neighborhood and at your church.
If you want to pray for others effectively, you need to learn how to lead intercessory prayer in church.
Therefore, I exhort first of all that supplications, prayers, intercessions, and giving of thanks be made for all men, for kings and all who are in authority, that we may lead a quiet and peaceable life in all godliness and reverence.
For this is good and acceptable in the sight of God our Savior (1Thimothy 2:3). Bible charges that intercession is made for all men of different status.
The saints of God owe the creatures of God nothing but prayer. God wants you to pray for all men. It's easy to complain about men than pray for them. It's easier to murmur about a situation than engage in prayer about it.
When we gather together as God's people, we ought to give thanks to God and also intercede for the people. To effectively pray for the people, there is a need to learn how to lead intercessory prayer in church.
The current ministry of Jesus is intercessory. This is what Jesus is doing at the right of God. Rom.8.34 – Who is he who condemns? It is Christ who died and is also risen, who is even at the right hand of God, who also makes intercession for us.
Jesus expects us to participate in His intercessory ministry that's why He spoke through Apostle Paul by the Holy Ghost that, all men should be prayed for.
If you are panting to find out how to lead intercessory prayer in church, you're on the right page. Read and apply them.
5 Interactive Prayer Ideas for Church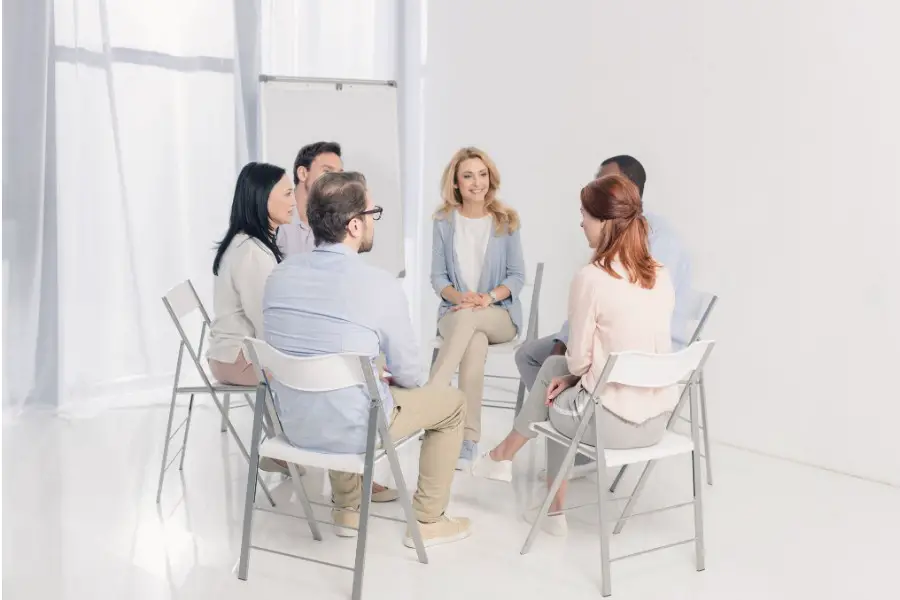 Prayer is the culture of the saints. This must be done both privately and collectively. It's powerful to pray alone, but praying together is more powerful.
The prayer force that produced the first church was a system of praying together. Praying together is a necessity, which should make you peep into 5 interactive prayer ideas for church.
Is anyone among you sick? Let him call for the elders of the church, and let them pray over him, anointing him with oil in the name of the Lord. And the prayer of faith will save the sick, and the Lord will raise him. And if he has committed sins, he will be forgiven.
Confess your trespasses to one another, and pray for one another, that you may be healed. The effective, fervent prayer of a righteous man avails much (James 5:14-16).
There is power in praying for another and praying together. This is why every saint must be rooted in how to lead an intercessory prayer in church.
Saints are not supposed to operate in isolation. We ought to live and pray together as a unit. Effective Interaction ought to be our customs. We ought to maintain the bond of peace.
The Scripture charge, "with all lowliness and gentleness, with long-suffering, bearing with one another in love, endeavoring to keep the unity of the Spirit in the bond of peace.
There is one body and one Spirit, just as you were called in one hope of your calling; one Lord, one faith, one baptism; one God and Father of all, who is above all, and through all, and in you all" (Ephesians 4:4-6).
Prayer ideas are prayer patterns that foster the effective fellowship of the saints together. When we sustain effective prayer patterns, it enables the saints to dwell together and keep the bond of love strengthened all the time.
There is no staying together without praying together. There are so many benefits of praying for others.
Follow me as I show you 5 interactive prayer ideas for church.
1. Prayer chains:
This is a system of praying together where saints of God are praying in shifts, praying together to achieve a common goal. This kind of prayer is often organized when there's a prayer project to accomplish.
The saints of God are structured into units and sections to come together and pray at different time intervals. It could be one-hour intervals or two hours' intervals.
This system often comes up when divine intervention is needed urgently.
This kind of prayer idea helps the church achieve much without wearing out one another. Instead of praying for twelve hours all alone.
You can get 12 people to pray together for twelve hours individually at different time intervals. When we do this, we all become relevant to the agenda of God and in the church of Christ.
2. Pray watches:
Prayer watches are essential to occupy the office of an intercessor. Bible says, "watch and pray so that you don't fall into temptation".
How we conduct the watching is by prayer. We're to watch against the plans of the enemies and also watch the promise of God come to pass.
Watching makes you see the plan of the enemies and avert it from coming to pass. In the same vein, we see into God's plans and pray until they come to pass.
A Christian who watches cannot be outsmarted by the enemies. And such Christians will stand in a chance to also know the will of God.
When you know what the Lord is saying about you, you will able to avert the plans of the enemies.
Prayer watches are biblical ideas of prayers that every Christian must employ. There about 8 prayer watches within 24 hours.
✓6:00PM-9:00PM
✓9:00Pm-12:00AM
✓12:00AM-3:00AM
✓3:00AM-6:00AM
✓6:00AM-9:00AM
✓9:00AM-12:00AM
Those are six prayer watches. These will help you to pray without ceasing as the Bible charges. The Christian pattern of prayers demands that you pray round the clock.
A structured prayer pattern helps you develop a strong prayer life.
3. Praying for one another:
Every saint has relevance in the church of God. Your contribution is very important. You can always contribute to the body of Christ.
One of the ways you can contribute to the body of Christ is by praying for one another.
You can do it by having a small gathering. Put a chair in the middle of the group, and ask each member of the group to sit on it.
Do this in turn until it goes round. Each person should come with their prayer points, submit the request while others pray about them.
The rest of the group should surround the person and pray for him. When we do this, we can hasten the manifestation of God's promises to come to pass.
You can schedule 30 minutes each for each person in the group until it goes round. It's not advisable to be too much in the group.
4. Prayer walk:
This is a prophetic practice where saints gather together to pray beyond the church beyond four walls. People's safety should be considered while they walk around.
Have possible prayer needs into consideration and pray about it. This could be for the community where the church is planted or the country at large.
Have a prayer focus and engage your mind and feet around town.
This is one of the ways you can prophetically take charge of a situation, community, and or the nation you are in.
Bible says, wherever the sole of your feet touches the will be yours.
5. Social media prayers:
You can always leverage social media to pray with one another. Distance is no barrier when it comes to spiritual things.
Facebook, WhatsApp, Instagram, and other platforms are effective ways of praying together.
You can engage the template below to have effective prayer ideas.
✓ If you want to pray for your country, you get your country map, set your eyes on it, and pray for your country.
✓ You can write your prayer points all out, set it before your face, and pray heartily to God about the written request.
✓ In the case of congregational prayers, you can write your prayer points inside papers, and ask people to choose the one randomly.
✓ Let everyone engage in thanksgiving together and pray in spirit over the request they have with them.
10 Ways to Lead Intercessory Prayer in Church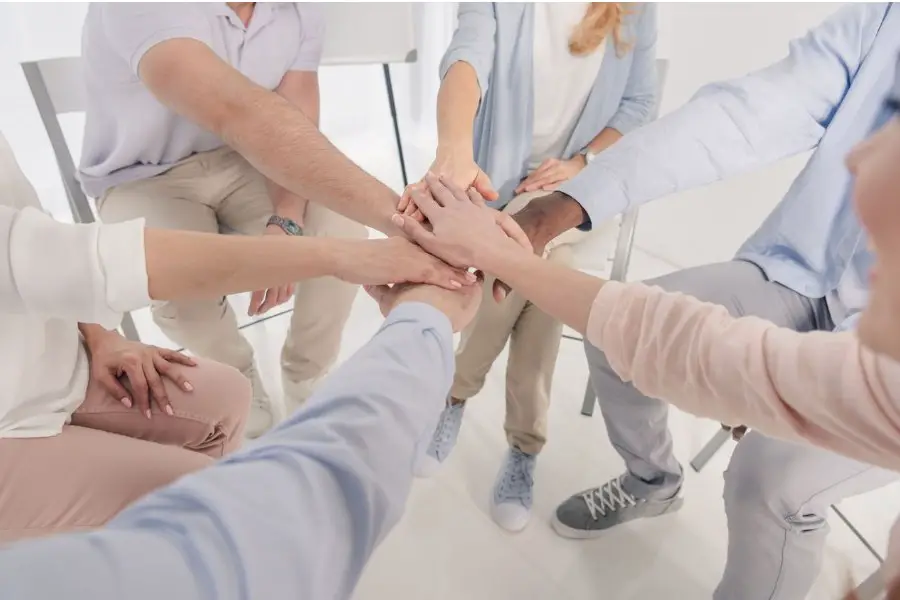 Pray is a vital organ of the Christian faith. Every believer must pray heartily to attract God's attention to a matter. The challenge with many people is that they don't know they ought to pray as they ought to.
It's in the pleasure of the spirit to teach you 10 ways to lead intercessory prayer in church so that as you pray for yourself, you can also intercede for others.
The disciple asked Jesus, teach us how to pray. It's the duty of the spirit in this dispensation and time to teach us how to pray. "Likewise, the Spirit also helps in our weaknesses.
For we do not know what we should pray for as we ought, but the Spirit Himself makes intercession for us with groaning which cannot be uttered.
Now He who searches the hearts knows what the mind of the Spirit is because He makes intercession for the saints according to the will of God" (Romans 8:26-27).
Learning how to pray in front of others is one of the criteria of being an intercessor. An intercessor must be bold and be well versed in intercessory prayer scriptures.
Every child of God ought to be praying for others. If you don't learn how to lead intercessory prayer in church, you'll lose the boldness to pray in front of others, when you are called to pray.
Below are the 10 Ways to Lead Intercessory Prayer in Church
1. Begin with Thanksgiving:
Make a joyful shout to the LORD, all you land! Serve the LORD with gladness; Come before His presence with singing.
Know that the LORD, He is God; It is He who has made us, and not we; We are His people and the sheep of His pasture.
Enter into His gates with thanksgiving, And His courts with praise. Be thankful to Him, and bless His name. For the LORD is good; His mercy is everlasting, And His truth endures to all generations (Psalms 100:1-5).
Fill the atmosphere with sufficient thanksgiving. You can engage good numbers of Psalms to express your heartfelt appreciation to God.
God wants to dwell on your praise. Your praise attracts God's attention to you. You must give thanks until your soul focuses on God.
2. Get the attention of yourself into the place of prayer:
Many times, people only worship God with their mouths while their hearts are far away. You must fight in your soul to get your soul to pray to God.
You cannot get the attention of God if you have not gotten the attention of yourself. Bring yourself into the consciousness of His living presence.
Fight against divided heart. This is why you ought to spend some time to worship God enough so that your soul can be filled with His presence.
3. Begin with scripture to focus on:
For every request, you want to make before God, you must have scripture to focus on. Meditate on the scripture of focus and stay your attention on it steadily.
This will foster your focus on God. If you are called to be an intercessor, your heart ought to be filled with scripture for prayer meetings.
4. Getting the people-focused:
Communicate to the people what you're expecting from God. Everyone must be brought to the common goal to have prevailing prayers.
You have to mind the same thing. "fulfill my joy by being like-minded, having the same love, being of one accord, of one mind" (Philippians 2:2).
One mindedness is the strength of congregational prayers.
5. Let your prayer be Christ-Centered:
Let not your prayer be full of yourself, have Christ at the center of your prayer. Trust the Holy Spirit to help you select the right scripture you need to pray effectively.
The role of intercessors is to lead people to God.
Like I said earlier on, you can start with Psalms to magnify God and His Christ. Engage the congregations to read their bible out loud to affirm their participation.
Being an intercessor requires that you know how to carry people along.
6. Call some specific prayers for the congregations to pray: An intercessor should be able to articulate the prayer points for the people to pray.
Speak to them in plain language that they will understand. Don't make your prayers too lengthy. Be short and precise and give them ample time to pray.
7. Watch people respond to prayers:
You can stay off the microphone to hear people pray. Be conscious of the people you're leading more than yourself.
You can speak to them periodically to encourage and stir them up to pray. Instruct them to pray heartily. This will help you to know if their hearts are with you or not.
8. Release them to be led by the spirit in prayers:
Holy ghost wants to lead people to pray the will of God back to Him. You have to allow the Holy Spirit to move freely among His people.
Tell the people to open their spirits to the Holy Spirit for instructions and directions in prayers.
Do not limit them to the prayer points you're raising, allow them to engage their spirits to connect to the Holy Spirit for insight.
Ask them to listen to the Spirit's prompting as they pray.
9. Lead them into thanksgiving:
Prayer must begin with thanksgiving and end with the same attitude. Let them worship God for the assurance of answered prayers.
This is how to express your confidence in God that answers prayer by mercy. Allow them to worship God as long as possible.
10. Bring the prayer to a close by faith in the faithfulness of God to answer prayer:
"Ask, and it will be given to you; seek, and you will find; knock, and it will be opened to you. For everyone who asks receives, and he who seeks finds, and to him who knocks it will be opened" (Mathew 7:7-8).
This is best expressed through endless worship and confession of faith. Let them sings Psalms, hymns, and spiritual songs.
10 Intercessory Prayer Points with Bible Verses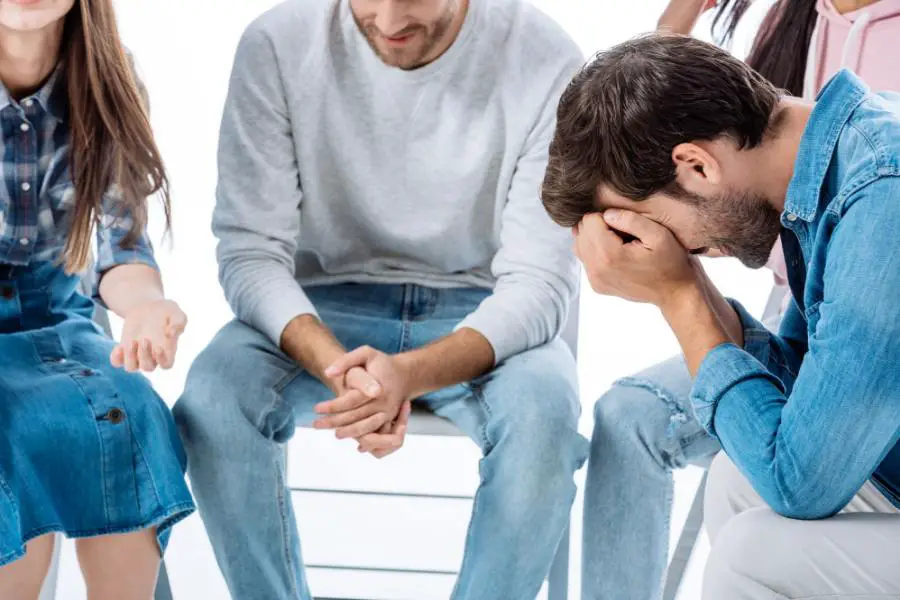 The church is an assembly of believers planted by Christ to establish His kingdom upon the earth and bring the will of God to pass.
The assignment of the church requires spiritual might to carry it out. This should make you get intimated with 10 Intercessory prayer points with bible verses.
One of the reasons why you must learn how to lead intercessory prayer in church is because the Church requires the prayers of the saints to function properly.
Christ wants His church in her state of purity before His return.
Christ desires that the gate of hell shall not prevail against His church. This must form the basis of the prayers of the saints on daily basis.
The saints must cooperate with the desire of God to make His will come to pass in His church.
We must study the scriptures to find out what Christ has said concerning His church and make it our duty to pray them.
#1. Mathew 24:10-13
And then many will be offended, will betray one another, and will hate one another. Then many false prophets will arise and deceive many. And because lawlessness will abound, the love of many will grow cold. But he who endures to the end shall be saved.
This is Jesus uttering some prophetic statements towards the end of the earth. These statements sound very negative. We ought to pray that these prophecies shall not be fulfilled in His church.
Pray that the church will not be offended no matter the level of persecution. Pray against the rising of false prophets that they will be exposed by the power of God in the name of Jesus Christ.
Pray that the church will be filled with the fire of the Spirit so that her love doesn't wax cold. Church will find strength in God to endure to the end in the name of Jesus.
#2. Joel 2:28-30
And it shall come to pass afterward That I will pour out My Spirit on all flesh; Your sons and your daughters shall prophesy, your old men shall dream dreams, Your young men shall see visions. And also on My menservants and My maidservants, I will pour out My Spirit in those days. "And I will show wonders in the heavens and the earth: Blood and fire and pillars of smoke .
Ask that God will pour His Holy Spirit upon His church without measure in these last days. Let us ask that the Lord will show His wonders like never before in our assemblies in the name of Jesus.
Pray that the power of God will be released upon us and we'll be empowered to work wonders in the name of Jesus. We ask for the gift of the spirit upon our young men and women, old men and women, and our maids in the name of Jesus.
#3. 2 Timothy 3:1-5
But know this, that in the last days perilous times will come: For men will be lovers of themselves, lovers of money, boasters, proud, blasphemers, disobedient to parents, unthankful, unholy, unloving, unforgiving, slanderers, without self-control, brutal, despisers of good, traitors, headstrong, haughty, lovers of pleasure rather than lovers of God, having a form of godliness but denying its power. And from such people turn away! 
This calls for prayer because these traits are becoming visible in the church of God.
Pray that God will purge His church from worldliness and the works of the flesh. Ask that the church be obsessed with the love of God and be purged from lust for the things of the earth in the name of Jesus.
#4. John 4:23-24
You worship what you do not know; we know what we worship, for salvation is of the Jews. But the hour is coming, and now is, when the true worshipers will worship the Father in spirit and truth; for the Father is seeking such to worship Him. God is Spirit, and those who worship Him must worship in spirit and truth." 
Pray that God will strengthen the church to be a true worshipper of God. The Lord will purge the church from every worldliness that has deprived her of true worship in the name of Jesus. Every idol that is demanding the worship of the church, God will purge His church from them all in the name of Jesus.
#5. Ephesians 1:15-23
Therefore I also, after I heard of your faith in the Lord Jesus and your love for all the saints, do not cease to give thanks for you, making mention of you in my prayers: that the God of our Lord Jesus Christ, the Father of glory, may give to you the spirit of wisdom and revelation in the knowledge of Him,
and what is the exceeding greatness of His power toward us who believe, according to the working of His mighty power which He worked in Christ when He raised Him from the dead and seated Him at His right hand in the heavenly places, far above all principality and power and might and dominion, and every name that is named, not only in this age but also in that which is to come.
And He put all things under His feet and gave Him to be head over all things to the church, which is His body, the fullness of Him who fills all in all. 
An ignorant church cannot fulfill the purpose of Christ. The church must be enlightened before she can execute the will of God upon the earth. It takes light to equip the church for a triumph.
This is the reason why you have to pray that the eyes of the church be enlightened in the knowledge of God. Pray that God brings the church to the knowledge of His will in all wisdom and spiritual understanding.
#6. Psalms 2:1-5
Why do the nations rage, And the people plot a vain thing? The kings of the earth set themselves, And the rulers take counsel together, Against the LORD and His Anointed, saying, "Let us break Their bonds in pieces and cast away Their cords from us." He who sits in the heavens shall laugh; The LORD shall hold them in derision. Then He shall speak to them in His wrath, and distress them in His deep displeasure: 
It's important to pray against every conspiracy against the church of God. Pray that the Lord will scatter every hidden plot against the church. The light of the wicked ones will not kindle. God will laugh the plot of evil ones into derision and destroy all their plans.
#7. Isaiah 2:2-3
Now it shall come to pass in the latter days That the mountain of the LORD's house Shall be established on the top of the mountains, and shall be exalted above the hills, and all nations shall flow to it.
Many people shall come and say, "Come, and let us go up to the mountain of the LORD, To the house of the God of Jacob; He will teach us His ways, and we shall walk in His paths." For out of Zion shall go forth the law and the word of the LORD from Jerusalem.
Pray that God will lift His church above all mountains to the glorified state. The church will become the center of attractions to the nations of the earth.
Many people shall come from all over the world to inquire from the mouth of God. The beauty of God's glory shall be evident in the church of God in the name of Jesus.
#8. Mathews 16:18-19
And I also say to you that you are Peter, and on this rock, I will build My church, and the gates of Hades shall not prevail against it. And I will give you the keys of the kingdom of heaven, and whatever you bind on earth will be bound in heaven, and whatever you loose on earth will be loosed in heaven." 
Peter in this context represents the entire church of God. The key to authority has been handed down to the church. Church has the power to wield against the operations of Satan. Pray that God will reinforce the church, whatever the church declares shall stand in the name of Jesus.
#9. 1Timothy 3:14-15
These things I write to you, though I hope to come to you shortly; but if I am delayed, I write so that you may know how you ought to conduct yourself in the house of God, which is the church of the living God, the pillar and ground of the truth. 
The church is ordained to be the ground and pillar of truth. Pray that the church will be enabled to represent God well in all the world. The truth shall prevail in the church of God and falsehood will not prevail in the name of Jesus.
#10. Colossians 1:12
Giving thanks to the Father who has qualified us to be partakers of the inheritance of the saints in the light.
Give thanks to God for making us be partaker of the inheritance of the saints in light. Just as you've started in thanksgiving, we must end in thanksgiving.
Let worship God for answered prayers. Lord will give you thanks for teaching us to pray and also answering our prayers. Prayer is essential.
FAQ
How do you lead an intercessory prayer?
Before the commencement of any prayer, thanksgiving and praise is what God loves the most. Then you lead the prayers as listed, give them about three minutes for a prayer.
How do you start an intercessory prayer in church?
Intercessory prayer is seeking God's face for people. Talk to God to direct you in the prayers and whom you want to pray for.
What is an example of intercessory prayer?
Intercessory prayer simply means seeking God's face for another. An example of intercessory prayer is a family prayer for their neighbour who is sick.
How do I lead prayers?
God loves thanksgiving and praises, ask for the forgiveness of sins, ask God for his will, ask Him for what you need, pray with a friend, and then memorize scripture.
Christians must pray without ceasing. This is the only way the will of God can stand among His people. For efficiency in a prayer gathering, you've been shown how to lead intercessory prayer in church. It has surely blessed you. Do not hesitate to leave a comment behind and share it with family and friends.